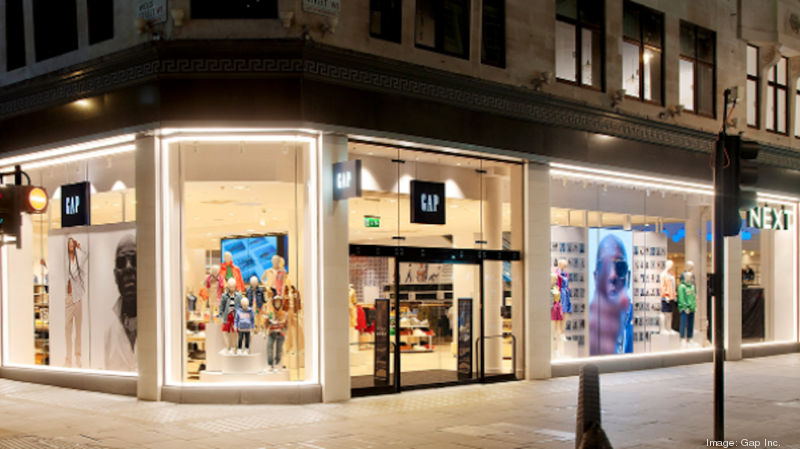 Anne Stych, Staff Writer, Bizwomen
Mar 15, 2022, 10:29am EDT
Gap has re-entered the British market via a partnership with the United Kingdom's largest clothing retailer less than a year after closing all of its UK stores.
Gap Inc. (NYSE: GPS) and Next Plc announced they have opened the first Gap-branded shop-in-shop within Next's largest store in London's West End.
Gap said last summer it would close all 81 of its company-operated Gap and Gap Outlet stores in the United Kingdom and Ireland by the end of September 2021. It then announced in September a joint venture franchise relationship under which Next would manage its e-commerce business in the UK as well as Gap-branded shop-in-shops at Next locations.
Gap said the joint venture, led by managing director Jon Jeffery, is part of its "partner to amplify' strategy," which focuses on working with companies that are experts in their markets to reach new and existing customers while supporting the business in a cost-effective way.
"Partnering with market leading, omni-channel retailers like Next Plc allows us to amplify and deliver our relevant, purpose-driven brand to meet our customers in the UK and Ireland — and with greater speed, agility, and customer services than ever before," said Adrienne Gernand, managing director of international, global licensing and wholesale at San Francisco-based Gap Inc.