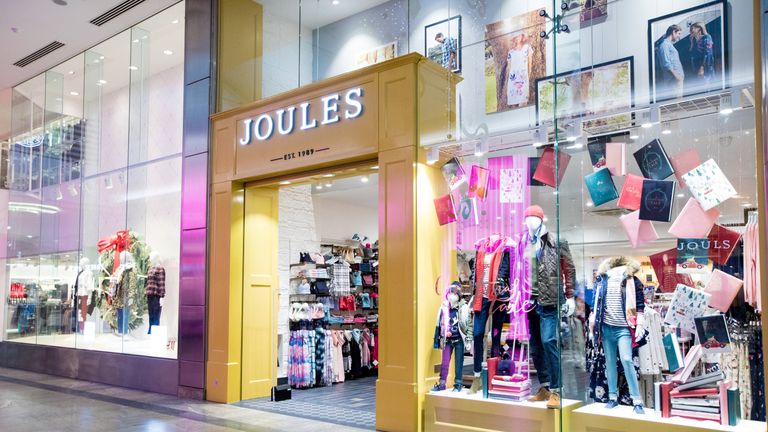 The high street behemoth is in detailed negotiations about buying a 25% shareholding in Joules, which has seen its shares collapse during the last year, Sky News learns.
The high street giant Next is in talks to take a big stake in Joules, the struggling fashion and lifestyle products chain.
Sky News has learnt that Next has been negotiating for several weeks to acquire up to 25% of the smaller London-listed retailer.
City sources said this weekend that the discussions were not certain to result in a deal, and that any announcement could still be some time away.
If successfully completed, a transaction would make troubled Joules the latest in a string of high street names to join Next's online platform as it continues to expand beyond the core brand which has made it an industry behemoth.
Joules, which trades from approximately 130 stores and employs more than 1,000 people, has endured an increasingly difficult time as inflationary pressures flood the retail sector.